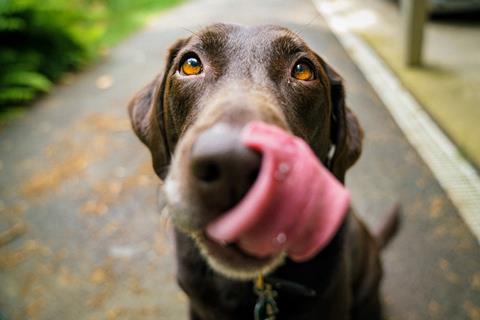 Top story
Supermarket meat supplier Cranswick has expanded its reach into the petcare category with the acquisition of UK pet food maker Grove Pet Foods for an undisclosed sum.
Grove manufactures dry dog food for several leading brands under private label relationships, alongside its own brands including Vitalin and Alpha Feeds.
The business operates predominantly from a purpose-built freehold facility in Lincolnshire and employs a total workforce of about 100 employees.
Managing director John Walgate will continue to lead the business following the deal.
Cranswick CEO Adam Couch said: "This acquisition represents a platform for future growth in the attractive UK pet food market and diversification into this complementary category for Cranswick."
He added the Lincolnshire factory had the capacity and footprint for further expansion.
"Grove Pet Foods has built a reputation for high-quality products and service that is well aligned with Cranswick," Couch said.
"The combined business will benefit from vertical integration opportunities within the group and particularly our fresh poultry and pork businesses. We look forward to building on this and continuing to invest in the product range, facilities and the team over the years ahead."
Cranswick has been eyeing a move into the fast-growing pet food market since at least 2020, with the meat supplier involved in the auction to buy Inspired Pet Nutrition (IPN), which was eventually sold to private equity firm CapVest.
Shares in Cranswick opened up 0.6% to 3,652p this morning.
Morning update
Listed spirits group Distil has appointed non-executive director Mike Keiller as chairman of its Ardgowan Distillery as it begins development of the new flagship eco-friendly distillery.
Keiller will begin the role on 1 February, taking over from Willie Phillips, who is standing down after four years at Ardgowan and almost 50 years in the trade.
Keiller will also continue with his role on the Distil board following his appointment in June 2021.
The owner of the RedLeg Spiced Rum, Blackwoods gin and vodka, TRØVE Botanical Vodka and Blavod Black Vodka brands announced an investment of up to £5m into the Ardgowan Distillery in July 2021. The investment is to include the build of a gin distillery on site to create a home for Blackwoods Gin, development of which is already underway.
Keiller said: "It is exciting to be joining the Ardgowan Distillery as they seek to realise their vision of producing the highest-quality malt whisky at their ground-breaking new distillery.
"I'm relishing the opportunity to work with Martin on the company's corporate strategy and to being part of a young, dynamic and fast-growing team of passionate whisky pioneers. I look forward to nurturing the ongoing partnership between Ardgowan and Distil as part of my new role."
Ardgowan Distillery CEO Martin McAdam added: "Mike is a fantastic guy and it's great to welcome him as our new chair as we enter a very exciting phase of our business. In the months ahead we will commence the build of our world-leading carbon negative distillery with the goal of producing the very finest premium malt whisky.
"Mike's industry experience in Scotland, the UK and internationally, and in particular his skills in building a global brand, will prove crucial as our production ramps up in the years to come."
The FTSE 100 started the week on the front foot, climbing 0.3% to 7,484pts.
Early climbers this morning include McColl's Retail Group, up 4.1% to 8.1p, Ocado Group, up 2.6% to 1,480p, and Just Eat Takeaway, up 2.7% to 3,504.5p.
Glanbia, Greencore Group and Associated British Foods were among the early fallers, down 4.9% to €11.77, 2.5% to 121.4p and 1.1% to 1,938.5p.
This week in the City
News flow on the markets quiets down this week as we enter February.
Kantar releases its latest grocery market share data tomorrow, while Starbucks reports quarterly figures.
Thursday brings a trading update from Cranswick, catering giant Compass and Virgin Wines and, in the US, full-year results from Amazon and quarterly numbers from Hershey and Estee Lauder.
SSP Group closes out the week on Friday with a trading update, while Carlsberg puts out its latest quarterly results.
https://www.thegrocer.co.uk/mergers-and-acquisitions/city-snapshot-cranswick-enters-petcare-market-with-grove-pet-foods-acquisition/663996.article