If you've ever looked in the mirror and felt self-conscious about your smile, it's time to take action.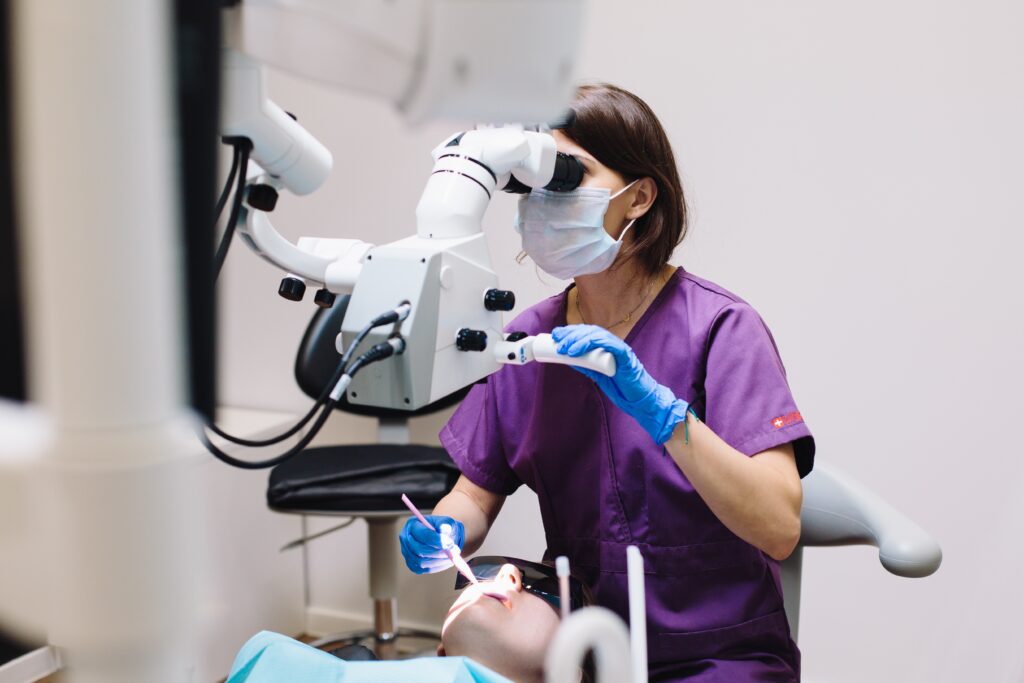 Cosmetic dentistry can correct several common problems that affect your teeth, from tooth discolouration to gaps in your teeth. If you feel like your smile leaves something to be desired, there are many treatments you can choose from to transform your smile.
If you want to learn more about cosmetic dentistry and how it can help you achieve a confident, healthy smile, then our article is perfect for you.
We'll cover everything you need to know about the different treatments available that can transform your smile and give you a new lease on life.
Dental Implants
As you age, you may have damaged teeth that need to be removed, and one treatment that can transform your smile is dental implants.
When this occurs, it can impact how well you eat when you have gaps, which is why most dentists recommend getting dental implants to replace the missing teeth.
However, it would help if you spoke to your dentist in Brisbane to understand all the available options when you're looking to transform your smile.
A dental implant can replace a single tooth or many teeth, offering you a natural-looking, permanent solution to tooth loss.
Dental implants are designed to look and feel like natural teeth, making them perfect if you want to restore your smile without sacrificing your quality of life.
Dental implants are made up of an artificial crown and titanium screws or posts inserted into the bone in your jawbone. The artificial tooth sits on top of the post, connecting it to the jawbone, which allows it to move naturally with your mouth as you eat and speak.
Veneers
A veneer is a thin layer of porcelain that's shaped to cover the front of your tooth. Veneers can be used to correct minor irregularities in teeth, such as chips or gaps in the teeth.
There is an option for people with discoloured teeth or those who have lost the enamel on their teeth. Veneers are a great choice for anyone who wants to improve their smile but doesn't want invasive treatments.
They can last up to ten years if they're cared for properly, which makes them an excellent investment when aiming to transform your smile. Veneers are made from materials like porcelain and composite resin, which are durable and strong against wear and tear.
Lumineers
Lumineers are veneers that are made of thin, translucent porcelain. They can usually be done in one appointment and can help you fix discoloured or chipped teeth.
The Lumineer is a fantastic option for those who have minor tooth problems but still want to enjoy the benefits of veneers as, unlike traditional veneers, they don't require your natural teeth to be reduced to be applied.
Many dentists believe that Lumineers are easier to place than other types of veneers because they're only 5-8 microns thick and come in various shades to match your existing teeth, making them look more natural.
Teeth Whitening
Teeth whitening is one of the most common procedures in cosmetic dentistry. Teeth whitening treatments are designed to remove surface stains on your teeth, giving them a whiter appearance.
With treatments like teeth whitening, you can transform your smile with minimal downtime and at an affordable cost.
At-home teeth whitening kits are convenient because they don't require any anaesthesia, but they require a lot of time commitment from the patient.
The process involves applying a bleaching agent to your teeth for up to three hours per day for two weeks before seeing noticeable results.
In-office teeth whitening procedures involve the dental professional applying a bleaching gel to your teeth to lighten your smile or using a laser to accelerate the overall process.
If you're looking to learn more about how you can improve your smile with teeth whitening, you can get expert advice from Pure Dentistry.
They offer the treatment through highly skilled dentists on hand, ready to give you a consultation.
This procedure usually takes between 30 minutes and 1 hour to complete depending on how many teeth need treatment. It is the most popular option as the results are typically far superior to those achieved at home.
Crowns
A porcelain crown is similar to an artificial tooth in that it's made to look natural and blend in with other teeth.
They are often used when you want to improve the colour of your teeth and cover up gaps in your teeth or if you've lost some of your natural tooth structure because of an accident or disease like gum disease.
On the other hand, metal crowns are usually used when you need to restore a severely damaged tooth and are typically used when there isn't enough healthy tooth structure left for a porcelain crown to be placed on top of.
Metal crowns can be made out of various materials like gold, platinum, and stainless steel.